Skulls Chevron Baby/Toddler Scarf or Drool Bib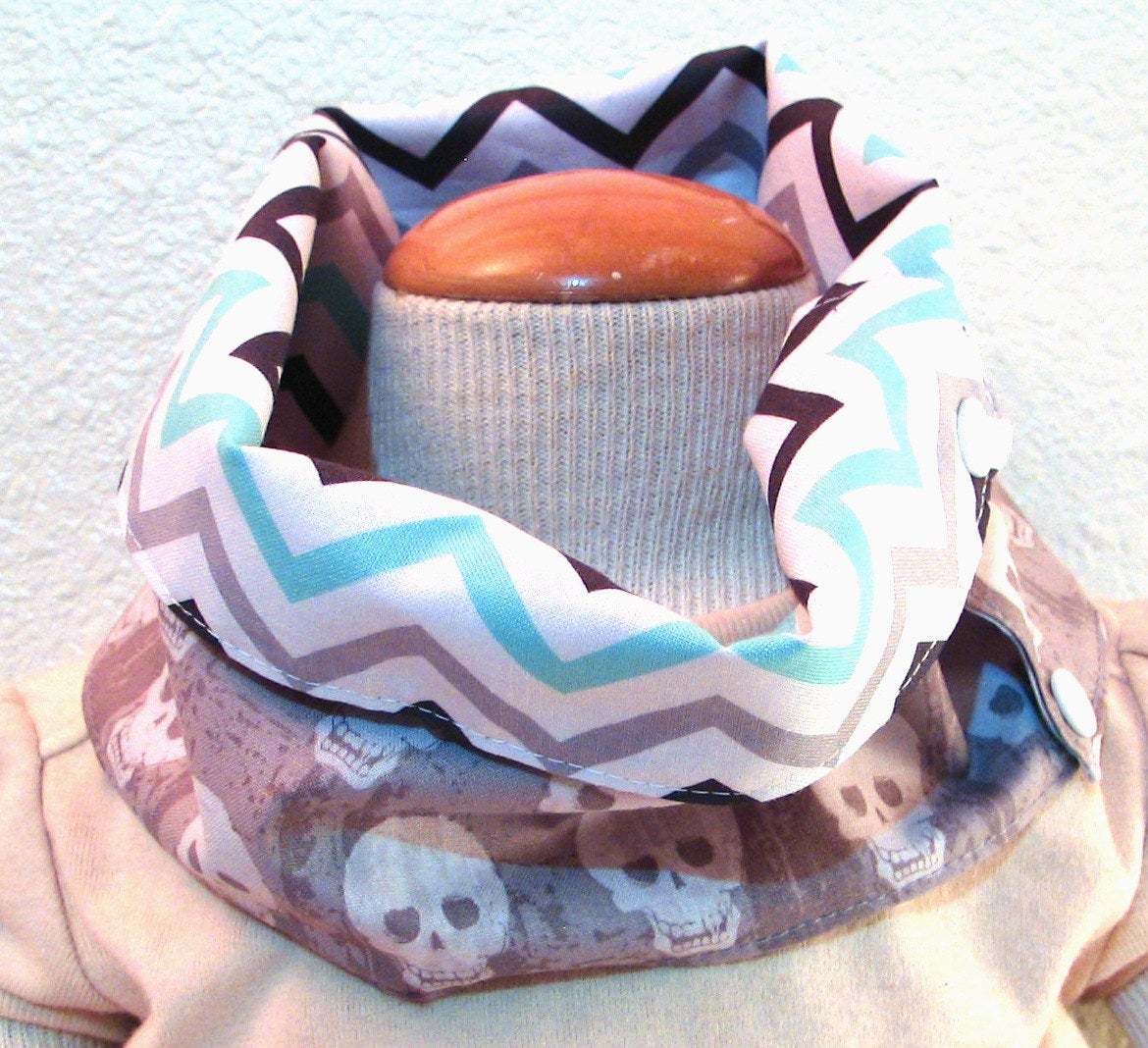 Skulls Chevron Baby/Toddler Scarf or Drool Bib
Does your little one drool alot? A cool new look for a bib. Your cutie will be very edgy with a new way to keep the clothes dry. This scarf can be worn several ways and is reversible with 2 different fabrics. It comes with 3 snaps to keep it closed all the way or part of the way. Unsnapped it looks like an adult scarf, but baby sized.

Please note that while the snaps on the scarf are secure, they do consist of small parts. Please do not let your baby chew on the snaps.

Scarf/Bib approximately is 6" (15.24 cm) x 24" (60.96 cm) and is 100% cotton. Machine wash cool/tumble dry low.

This is a Scandeez original design. Copyright 2014 by Scandeez.